FROM: Rear Admiral Tolwyn, CINCWEAPONSDIVISION
DATE: 2012.31.03
After ten years in development, Wing Commander Saga: The Darkest Dawn has been released! Wing Commander Saga is the product of a dedicated group of fans seeking to tell a compelling story and provide an electrifying gameplay experience in Chris Robert's iconic Wing Commander universe. It features 55 missions in two campaigns, over 70 cutscenes, over 11,000 lines of voice work produced by 60 voice actors, and a storyline that dovetails with the events of Wing Commander 3: The Heart of the Tiger. It has been released for the PC, with Mac and Linux version coming soon. And best of all, it is completely free!
So far, reception for Wing Commander Saga has been enthusiastic. We experienced about 50,000 downloads in the first 24 hours after the release of the game. Check out what some of the reviewers have to say about The Darkest Dawn:
"Terrific, and a stunning achievement." - Rock, Paper, Shotgun
"A fan-made game that's good enough to be worth paying for. It pays homage to its source material while improving on Wing Commander's classic gameplay and graphics." - HotHardware
"A worthy homage with a thrilling story." - PC Games Hardware
"A must have for nostalgic, old school gamers and space ship fans." - Gamestar
"Wing Commander is back." - 4Players
"You owe it to yourself to sample this labor of love." - ExtremeTech
"Relive the glory days of space flight sims. Highest Recommendation." - JustPressStart
"So much more than a simple fan remake. A polished, feature heavy, brilliantly designed behemoth of a game. Wing Commander Saga could have easily been a commercial release." - Gnome's Lair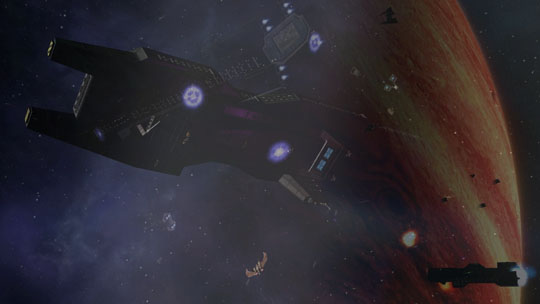 But don't just take their word for it, come try Wing Commander Saga: The Darkest Dawn for yourself! Then, make sure to visit gog.com, where you can get copies of several of the original Wing Commander games from which Saga takes its inspiration.
-Tolwyn